Bangladesh: The best destination for a cost-effective IT solution in the post-pandemic world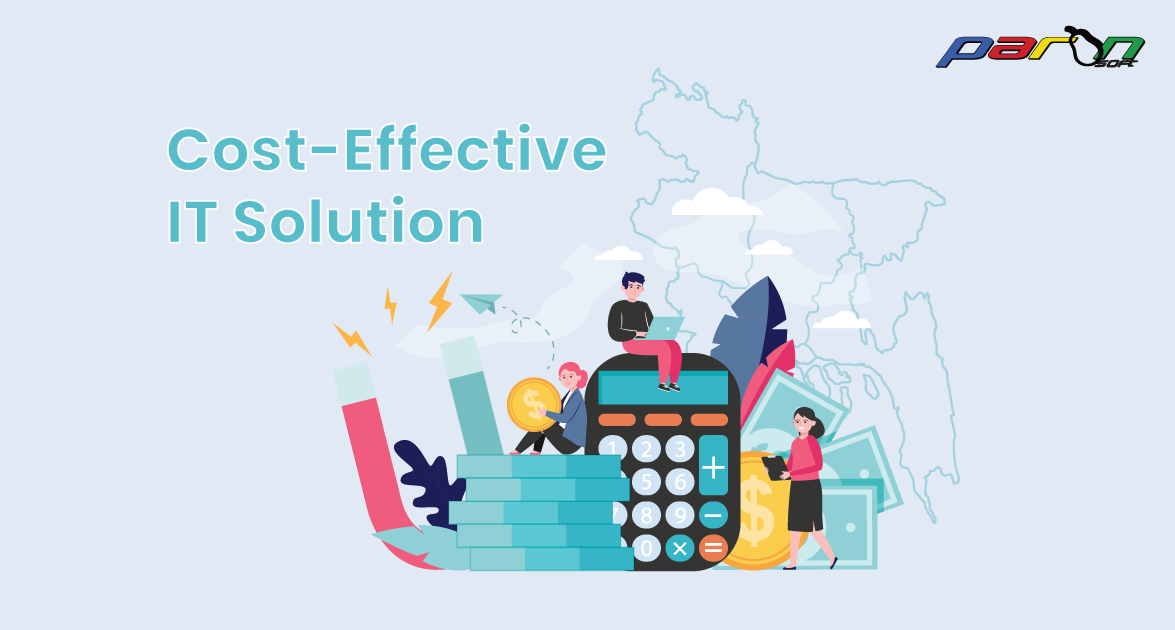 It was an IBM 1620 Mainframe Computer, by which Bangladesh started its journey to Information Technology in 1964. Though mainly used in nuclear research, it paved the way for the native of this land to get accustomed to this miracle of the twentieth century.
In the 1960s, several large corporations and research institutions started using IBM mainframe computers to solve complex and huge calculations. However, it was only in the 1990s that the Information Technology or IT sector started to flourish, with the rise of the internet and the export of locally made software. Since then the IT sector only moved forward.
Bangladesh has accelerated the development of the IT sector rapidly in the last decade. Especially when an expert like Morten Lund (Co-founder of Skype and Coders trust) suggests Bangladesh is going to be the next tech hub, it indicates the bright prospect of this country. Even when Covid 19 pandemic shuttered businesses worldwide, the IT sector continued its growth achieving US $ 1.3 billion in export in the Fiscal Year of 2020-2021. Which also contributed 0.76% to GDP. More than 1700 Tech firms are enlisted under the national trade body for the IT sector, BASIS; which is working hard to relentlessly improve this sector's condition.
One significant and noticeable factor in the tech industry of this country is its rise in IT Outsourcing. With an astonishing number of 5 hundred thousand freelancers, Bangladesh currently holds the 2nd position in terms of the number of freelancers in the world.
As a developing country with one of the fastest-growing economies in the world, Government support is necessary for any industry. When it comes to a booming industry like IT, it becomes essential. Fortunately, the Bangladesh government realized this quite a long time back and has taken concrete steps to boost this promising sector. With a target to increase export to $ 5 billion by 2025, Government and private sector is working together.
The government of Bangladesh has taken various initiatives to expand this industry. From launching 1st communication satellite to establishing 39 IT parks all around the country, there are significant steps taken to spread Information Technology among the masses. Especially the youth which consists of the majority of the population, so that they can take advantage of these facilities by learning new skills and creating more employment opportunities for themselves. The launch of 1st communication satellite facilitates the people of remote parts of the country to use the internet in a productive way, which was not possible before. The establishment of 39 IT parks will also create opportunities for more than 70000 employees.
With tremendous support from Government including tax exemption in the IT sector and with an existing huge number of skilled workforce in IT, Bangladesh has already become one of the most cost-effective ( if not the most) options for firms all over the world to get IT solutions. In online platforms like Fiverr & Upwork, its workforce has already proven their skills at comparatively much fewer costs.
As Covid 19 pandemic has brought the 4th Industrial Revolution to the doorstep, Bangladesh Government has already taken steps to fully capitalize on the opportunities this will bring. The unparalleled technologies which characterize 4IR such as the Internet of Things (IoT), Robotics, Virtual Reality, and Artificial Intelligence are seen as possibilities rather than obstacles. Initiatives such as the National Strategy for Robotics, National Blockchain Strategy, National Internet of Things Strategy, National Strategy for Artificial Intelligence, and Strategy for Microprocessor Design Capacity in Bangladesh prove that Bangladesh is taking 4IR seriously and preparing for it with its huge workforce well experienced in computer literacy.
ParonSoft Solutions Ltd. is a symbol of this emerging tech nation; with its highly skilled and vibrant workforce and state-of-the-art facilities, it is providing a versatile range of services. Such as Application Development, Custom Website Development, E-Commerce solutions, Virtual Office Service, Smart Device Application, and Application Life Cycle Management. Considering Clients as assets, ParonSoft provides utmost importance to their requirements and strives to exceed their expectations. In ParonSoft clients are assured of getting the highest quality in terms of services, on scheduled time. They are also assured to have concrete security of their information and transparency throughout the process. Our services are designed in a way so that clients can get a faster return on investment with significant cost savings. ParonSoft warmly invites you to join this journey toward a brighter future, together.