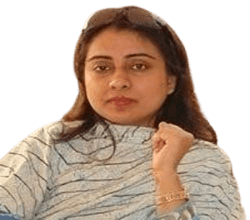 Farhana Zaman
Executive Director
Farhana Zaman completed B.Sc in computer science in the year 2006 from American International University - Bangladesh (AIUB). In her professional life she engaged with many companies and provide them IT solutions and as well as strategic solutions.
She has solid experience in advising on complex projects that optimize organizational processes, systems and infrastructure to maximize HR operational results. She has great communication skill and able to influence across boundaries. She has demonstrable ability for formulating robust and comprehensive strategic HR policies.
She is a great worker and remains very calm in any kind of tough situation and able to handle the situation very smoothly. During her free time she loves to play with her kid, listening music and watching movies.