Smart Device Application: The revolution that changed how we live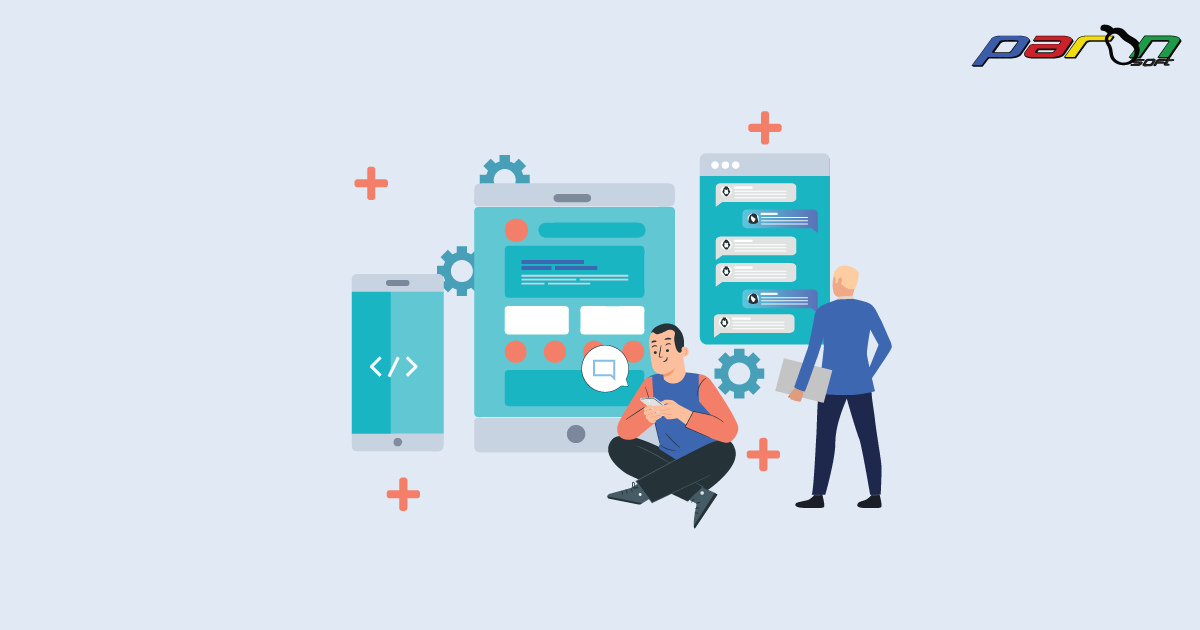 A smart device application or smart app is software that collects data from various sources, analyzes it by machine learning algorithms, predictive analytics, and provides a better user experience. In short, it transforms data-driven, actionable insights into the user experience.
As most home appliances today are getting smart(Smartphone, Smart TV, Smart watch, Smart AC, Smart Refrigerator and so on), it is really important to understand what makes these conventional devices smart are the features installed on them. Here comes the smart device application. This is what changes the way we use these day-to-day tools in a new and dynamic way.
Smart device applications or smart apps use tools like machine learning, data analytics & artificial intelligence (AI) to function properly by collecting data, analyzing it, and finally giving the user the best possible outcome. As 4th Industrial Revolution (4IR) introduce the technologies and concepts like machine learning, artificial intelligence (AI), the Internet of Things (IoT) & big data, To cope with these changes companies are moving towards smart applications to retain and expand their market share.
Uses of smart apps have changed the lifestyle of the world population in the last decade. From daily commodities shopping to industries like manufacturing, banking, shipping, logistics, and others are shaped by the changes brought by smart applications. Traditional forms of entertainment like TV shows, movies, and even live sports broadcasting are designed in a way that is accommodated in a smart application. Production or manufacturing industries are using automation to increase their capacity and reduce costs at the same time. Automobile industries are making apps to suggest predictive maintenance to vehicle owners or users. As people become fully dependent on smart apps, industries like healthcare are also making apps for patients and doctors to diversify their services.
But the most significant change that smart apps brought in the last decade, is the way people shop. Most of the rising businesses; from startups to well-established businesses have some sort of online presence, let it be a social media page or a full-fledged website. Besides traditional businesses, some homegrown businesses are fully based online. All these entities are flourishing through an industry called e-commerce; smart device application is the most efficient way to pursue it. The sensor-driven insights that smart apps can provide have completely shaped the way people trade.
The technology that currently reshaping our life is the Internet of Things (IoT) through smart apps. In this process, multiple objects that we use in our daily life are synced to the internet through WiFi. One can remotely access and control these devices because of this syncing. Smart applications make it possible to control those devices inside the home from outside. For example, if someone wants to continuously monitor the security of their home from the workplace, can easily do it if the CCTV is connected to the internet through WiFi. Similarly, anyone can control the temperature of the house from outside, if the air conditioner is connected to the internet. These are some real-life examples of how IoT works.
These are only some of the ways smart device applications are changing our lives:
Smart device applications make education accessible for all. Online courses are available in different apps to make people entitled to get an education from any part of the world.
Smart device applications like Office apps, enable people to perform office tasks from their smart device in their pocket.
Smart device applications are easy to use, these are designed in such a way that anyone can use them.
Smart device applications allowed users to access the information within seconds. Users now have the accessibility to TV, AC, CCTV camera, or any other smart devices at home, through the smartphone in their pocket from anywhere in the world.
Smart device applications increase the comfort of our lives through these services.
Entertainment becomes easily accessible because of smart devices; movies and TV shows can be streamed anywhere if someone has a smart device in their pocket.
At ParonSoft Solutions Ltd., we have a highly skilled and experienced team of professionals who build smart device applications based on clients' requirements. We do development using tools and technologies like Xcode (with Objective C, for iOS), Eclipse (for Android), or Visual Studio (for Microsoft Windows Mobile 7) and whatever follows for 'Microsoft tablets', etc. As a client-centered and quality-conscious software development company, we make clients' requirements as our primary concern and strive to exceed their expectations.